11.2-ch Class D Network AV Receiver
SC-LX901
FEATURES
The SC-LX901 featuring 11.2-ch Class D amplifier is fully-equipped for the latest multi-dimensional surround sound formats, DTS:X™ and Dolby Atmos®, featuring the Reflex Optimizer for Dolby enabled speakers. With Ultra HD (4K/60p/4:4:4) upscaling/passthrough and HDR/BT.2020 standards ready, images are ever more impressive. In addition to internet radio and various network streaming services, with Chromecast built-in you can use your mobile device to cast your favorite music to your receiver. The multizone feature supports powered ZONE 2/ZONE 3 output.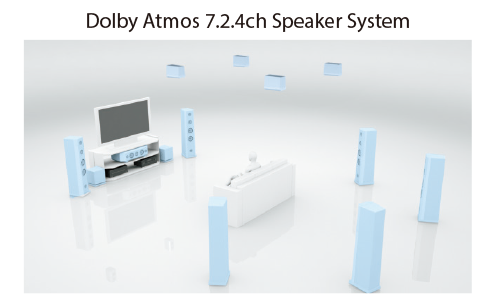 Multi-Dimensional Excitement with Dolby Atmos®
The SC-LX901 is compatible with 7.2.4ch/7.2.2ch/5.2.4ch configuration of the latest cinema sound platform, Dolby Atmos®. You can reproduce object-oriented sound in smooth, curving movements, or the realistic three-dimensional movement overhead by the top speakers.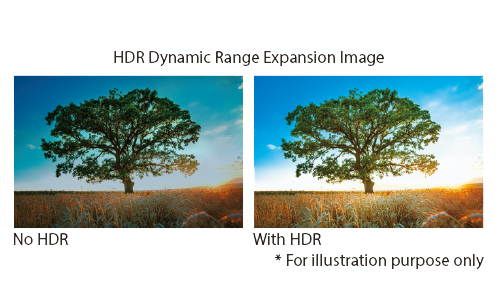 Ultra HD (4K/60p/4:4:4/24-bit) Upscaling/Pass-Through with HDCP 2.2
The feature lets you take advantage of the highest-quality video source for viewing on a 4K TV. With support for HDCP 2.2, you can enjoy premium content such as 4K videos with digital copy protection on a compatible display. What's more, the SC-LX901 is ready for the HDR (High Dynamic Range) and BT.2020 next generation video standards.
DTS:X™
DTS:X is the next-generation audio codec from DTS that leverages object-based audio to enable new immersive and interactive audio experiences. Since DTS:X can automatically adapt the audio to the existing channels and speaker system, no specific speaker layout is required. Experience an immersive soundscape with incredibly rich and life-like audio.
Reflex Optimizer
High directivity sound reflects off the ceiling, while low directivity sound directly reaches the ears. This difference causes a phase shift, making the sound feel uncomfortable. To solve this, the new technology optimizes the performance of your up-firing elevation speakers for your listening environment, by aligning the phase of direct and indirect sound, matching the basic tone, and optimizing the upward-oriented frequencies. The result is overall seamless sound with Dolby enabled speakers, allowing the ideal reproduction of three-dimensional surround sound.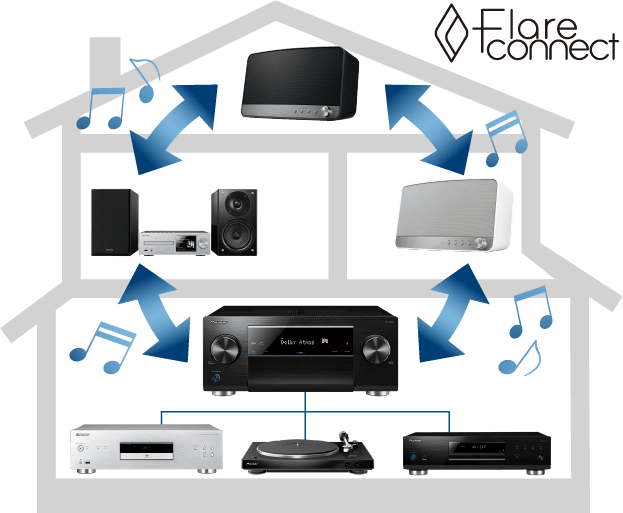 Multi-room Audio Offers a Variety of Ways to Enjoy Music
FlareConnect shares audio from network and external audio* input sources between compatible components. Enjoy effortless multi-room playback of LP records, CDs, network music services, and more with supported components and speaker systems. Music selection, speaker grouping, and playback management across the home are built into the Pioneer Remote app**.
MCACC Pro Auto Room Tuning
MCACC Pro, the pinnacle of Pioneer's auto room tuning technology, analyses the phase and group delay characteristics to precisely control phase differences between speakers. MCACC Pro corrects phase differences in all ranges and all channels, from phase difference in the original audio material to the sound emitted from the speakers.
Full Band Phase Control
Pioneer's Phase Control technology effectively eliminates phase lag and significantly improves the multi-channel sound without any extra operation. Furthermore, The Full Band Phase Control technology focuses on the group delay in the speaker network filter, and adjusts the phase of each unit as well as the group delay for each speaker. Multi-range speakers gain the sound coherence of full-range speakers, while retaining the wide frequency range advantage. In an environment where the phase of all units and all channels are precisely controlled, a remarkably clear sound location with a surrounding feel is achieved. In combination with MCACC Pro, the ideal multi-channel reproduction environment can be created, which faithfully replicates object audio and the intention of the directors.